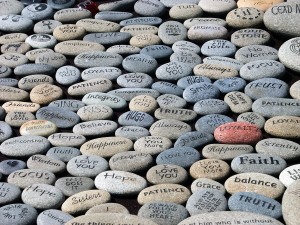 When I speak about wisdom in the framework of Aspirations Theory, I often ask the audience to name one person they know who is wise. I am always touched by their answers as they mention a grandparent, an older family member, a parent, a friend, or even their children as one of the wisest they know. It is only rarely that a mentor is mentioned, even less so, a colleague. Do wise people not go to work? Is the context of corporate culture not conducive to wisdom? Don't get me wrong, the stories of the wise include their work, as much as they include their relationships, their way of living in a manner that brings out the best in them and others. But the way others know these people is usually not by being in the trenches with them, by doing good work together, by following their cause or working on a project. It is usually in the personal arena that they notice wise ways. As my passion lies in how people value and enjoy their life's work, this got me thinking.
Are there better ways of working wisely?
Ways in which it shows. Ways in which it counts. Ways in which it makes a difference. After all, the wisdom people bring up in these conversations is everyday wisdom. The kind that a grandmother might exhibit when dispensing good advice. The kind that a friend shows when being calm in the face of disaster. The kind that children show when they go beyond the shortcomings of their parents. The kind of wise, wise way in which people make a sustainable and desirable life for themselves and the people around them.
These three things come up time and time again in different forms. Can we still find them in our workplace?
Wise people do not know everything and they know it! I believe part of the difficulty in finding people who work wisely is the widespread arrogance that is a part of being "on top" in organizations today. The silly situation that is casting yourself as a "know it all".   Rather than take that position, wise people use what they do know in productive, healthy ways that improve upon what is. Allowing for mistakes and learning, asking for help and a being willing to admit you don't know something are all a part of what the wise ones do. They do not shy away from decisions and difficult choices yet they do so while maintaining a healthy dose of self-assessment and openness to the ideas of others.
Wise people know the questions. They thrive on them. They seek new questions. They ask and listen. They refine the art of asking and bring out the best in others. Wise people make a stand often and will tell you what they believe unabashedly. Still, even more than being right, they enjoy being the one to ask the great question. They have a treasure chest full of them and they do ask the most compelling, thought-provoking things of everyone, including themselves.
Wise people take things with a grain of salt. Seeing the big picture, they do not fret about the little things. They easily put difficulties into perspective. Though they are interested in life and in the consequences each decision might bring about, they think wider than in the context of immediacy. So much of what goes on in the workplace seems so life-or-death! Most usually it isn't. A wise person will have the ability to laugh it off. To stay calm and see the light at the end of the tunnel.
So tell me, Do you work with a wise person? As you wise at work?
Related articles by Zemanta