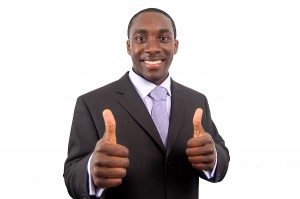 Have you ever realized that some people just get help from everyone? Colleagues want to work with them and collaborate in any way possible. Their work becomes better and naturally creative as more and more people include them. They learn fast and become resourceful as they find themselves involved in different projects. So, how do they build this?
What makes somebody easy to work with?
I have been thinking about this lately with a few of my coaching clients. Becoming easy to work with makes it effortless to set your plans in motion and get the help you need. So it makes sense that we build on that possibility. What can you do to become easier to work with without losing yourself in the process? Let's explore just that.
In most every case where one of my clients is feeling lonely, left out, burnt out, or just plain ignored, there is a secret fear of being lost in the woodwork. As if people who are easier to work with are bland or stand for nothing. Not so. If you look around at the people YOU most enjoy working with you will find that they are unique, vibrant, positive and passionate. Mostly not vanilla-flavored or cookie-cutter kinds of leaders. So what should you be focusing on if you want to become easier to work with? Let me offer 5 suggestions.
Relaxed Authenticity.
Being yourself is a good thing. As long as you don't feel its your way or the highway, people will respect you being you if you are open to finding out who they are as well. Value authenticity in others and learn to appreciate different takes on the best way to do something, instead of trying to prove that yours is the best and only solution. Being relaxed around others and accepting of diversity might sound difficult, but with a little practice, good listening skills and otheresteem, you will be on your way in no time!
Clarity.
Say what you mean and mean what you say in every interaction. Clarity is such an underrated virtue, and there is just no way to build meaningful relationships without it. And yes, I also mean at work! Make sure you say no when you mean that, and yes, when you are willing to commit to something. Lukewarm responses will only get you in trouble and damage people's trust in you. Make feedback a frequent occurrence when you relate to others, as a common mistake is to take too much for granted. Remember: you say what you say and the other hears what they hear. So make sure you are on the same page and able to communicate clearly.
Kindness.
Nothing beats honest kindness in creating an atmosphere of true collaboration. Make it a point to be deliberately kind each day. Perhaps you can find inspiration in some of the books at the right, or in other resources on random acts of kindness. It's not rocket science, really! Plus, it will give you an added boost because true kindess will leave YOU feeling great regardless of its effect on others. A word of caution, though:  kindness is not transactional, so beware of expecting a particular behavior in return. Just be kind as a matter of personal practice and enrichment, in any way you can.  Passionate work discussions will still be there after you react kindly to your co-workers.
Positive Mindset.
It's hard to work with people who weigh you down! Think of it: you surely steer clear of those who shoot down your ideas, always complain and find fault in everything they see. Don't be ridiculous about it, of course, (See "Positive Thinking Might be Your Demise") but focus on what can move you forward and make a difference instead of what isn't working. People who are easy to work with will say it as it is, yet dwell not on mistakes, but on the solutions that eliminate them and the learning left behind. Make sure you do not allow yourself to become overly critical of others -or yourself- and give all an opportunity to save face and continue contributing to common goals.
The Power of Declaration.
This is a surprising suggestion that works every time. I usually get a raised eyebrow when I introduce the concept, but its simplicity is irrefutable. Why not share your intentions with people around you? When you feel you might be misinterpreted, take the opportunity to announce what is behind your actions and words. Declare briefly and surely what is driving you. Don't be shy about it. You might say things like: "I am not trying to be difficult here, it's just that I feel passionately about the subject." or "I am interested in keeping this solution as real as we can." or "I am willing to be flexible on this, but not on that for the following reason."
These five in combination have produced outstanding results for many people I know.

What else could you add to this list of tips to become easier to work with?
Related articles