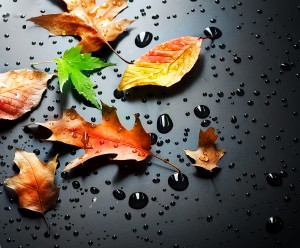 I love the fall! Maybe it's because my birthday is in October, or because it is the time to harvest. Maybe because in my childhood memories there is all the color and the changing. Maybe it's the feeling of initiating closure for the year. Or all of the above. But somehow, it gets me thinking and reflecting. It makes me want to move into the next transformation. And here we are: smack in the middle of fall. I can feel it in the air and sense it moving within me. I'm getting that vibe of being ready to change colors. And, lo and behold, I am feeling strong and powerful again. But, what just happened? That's my expression as I look back on 2012.
This year has been a whirwind! So many things came to be, so many people touched my life and I was able to touch many others. Surely, I will be sharing much of this in posts to come. I expanded my reach in more ways than one and had the opportunity of collaborating with people that I never would have imagined meeting, let alone working with! Life is good. For the time being maybe too good. I am now working on sharing the lovely load, and finding new ways of being the connector, the instigator, the leader I would like for the people I admire around me. I am choosing to use my time differently and reflecting on how to multiply what we have learned together. It's an exciting ride, to say the least. And I am thankful to have great colleagues to share it with, a loving family for support and a long list of friends near and far. I am feeling loved, and valued and connected.
So now it's time to fit all the new pieces of my life into familiar places, into spots I want back. To step back into rhythm. Take this blog, for example. Last year it was much more populated by my writing. I was in a groove and wrote most every week. I so enjoy writing and the conversation it opens up with readers! I have been feeling a tug to come back for weeks now. At times the tug was inviting and loving. At times self-critical (as in, What's wrong with you? Why haven't you written in your blog?). So today I want to share with you my reflections on this.
Maybe I was just gathering strength! I write about my experiences, in the hope that they can enrich others. And this year, experiences abound. I have been gathering new points of view, consolidating my work and finding new angles to explore. I am looking forward to discovering if these experiences will strengthen my writing, will pour into my expression with you. That is left to be seen. But, considering this possibility I feel much more invited to get back on track here and it makes me wonder:
What have YOU been gathering strength for this year?
Instead of resenting what you have not accomplished or gotten around to, might you see how you are now better prepared to tackle these things? It is not an accident. It has been a choice, made with awareness or not, to spend your time where you have spent it. Now, as the year comes to a close, is a great opportunity to realise what elements you choose to bring back in, which to leave behind, which to add to your life.
I wished for so much that came true this year that I can only be thankful! Today I find myself missing my tribe and wanting to come back, strength renewed, to the place where we can have this conversation. To the writing that heals my soul and shares my feelings. And here you are, dear readers, trusted blog. It feels like a home today!  Thanks for being here.
Related articles