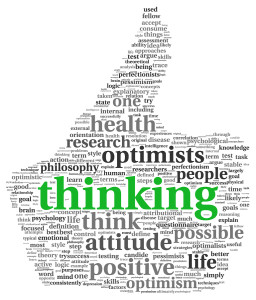 Sorry about the uber-long headline. I am sure you get the picture.
Yesterday I was sharing my view about a huge project we are working on with a new set of collaborators when I got stopped in my tracks by a colleague. He felt I was being "too positive" by telling them I thought our project was awesome and they were precisely the right people to see it to the finish line with us. Poof! … he continued my pep talk by stating that they might be accidentally there, but still we needed their hard work. Bummer!

In fact, I stand behind every single word that I was saying, and I will tell you why ('cause I'll tell him later, and I want to get my thoughts together, guys and gals! 😉 )
This was a DIVERSE team, chosen by our regional partners, and I trust those guys to do their choosing. Because we have been working for some months now, these regionals have been awarded all of my confidence, and I routinely trust, then supervise. I don't second-guess them, unless there is something not going the way we want, and then I have a sit-down about just that. (Think friendly reminder, two-heads-think-better-than one, clarity check-in.) There is no other way to work wonders in a short deadline with an ambitious goal than get that star team in place and trust them to get going.  Do I know they could be mistaken? Yes. Do I expect them to? No. Will I take action immediately as needed? You bet!
In a project like this whoever is here is the perfect team. There's no time for groaning about why such-and-such didn't come. We are getting it done with these people at this time, and they are- in that sense – the perfect team, or in the process of becoming it! When we needed to get someone really extraordinary on the top team, we went to get them! We killed the dogs fast and let go anyone who didn't have the time, energy or ability to be here. Now, this is it! I am into loving them as they are and sure that they will fulfil their purpose.
I saw their faces light up as I talk. They were valued and had something to do here. I need them to know that immediately. We have a twenty-something, fresh from college kid in the group along with two seasoned pro's and one very senior guy. I want ALL of what they have to offer to come into play. And I mean NOW!
The positive expectations work wonders when you are under pressure, but you DO have to stick to them. If you need people to hit the ground running, there must be something worth running for. I want to make sure they understand the wonders we are aiming for, not just the hard work that will take us there.  All of the incredible successes I have ever been involved in had us working more than usual every day, and since we are working hand in hand and

we already have a driven, top-notch, creative leadership team in place

, they are going to get the work ethic fast or jump ship! (A couple already have jumped ship, and it's a good thing! We'll make it sure they make it safely to the shore and go our own merry way at the speed of light. )
Hard work and high expectations beget a hard-working team. That's a no-brainer. It's self-selecting. But you ALSO have to know:  ONLY positive, forward thoughts about your team's ability to get there will bring surprise efforts to outdo themselves. So communicate the vision as clearly and often as necessary, which in a highly demanding project means all the time! I believe it, and I am willing to say it out loud: This is going to be awesome! It is becoming awesome as we speak!
So, how do YOU get extraordinary results from large and enlarging teams for demanding projects. What's the glue you use to keep it all together? And, yes, I want to know your view: Can you be too positive?
Related articles